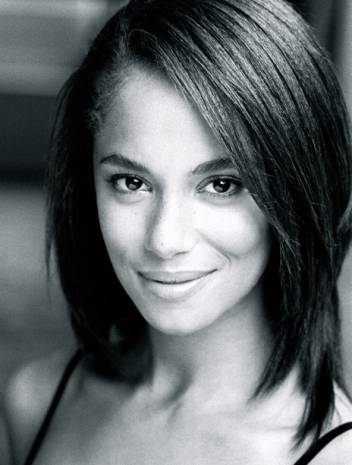 Naomi Ryan, 2014
As Dream Team's producers prepared for it's ninth season in 2005, they were tasked with the unique job of building its female cast from the ground up. The search for a strong line-up began, and on a roll with the re-signing of Alison King, another popular actress making her way to Harchester was Naomi Ryan, in the role of fitness coach, and later first team coach Ashleigh King. As a character, Ashleigh was prominent in storylines, fighting sexual discrimination while being loved by both the manager and star-striker, a reliance on alcohol being her downfall when later framed for killing that same star-striker.
JULY 15TH 2014
Naomi got started at the age of 12 with The Lancashire Dance Polytechnic, followed by studying Performing Arts at Preston Polytechnic. A competition win saw a stint modelling before Naomi's acting career took off, with the role of glamorous factory worker Bobbi Lewis in "Coronation Street" gaining her huge attention. After two years, the character went all woman scorned and bowed out, with Naomi moving on to another regular role, Lehann Evans in Sky One's new own-produced racy airline drama "Mile High". Although given a premature ending in the eyes of many, Naomi's time on the show was impressive enough for executive producer Jane Hewland to proudly take her into her other show with Sky, Dream Team.
Since then, Naomi has continued to act across a number of TV, commercial and film projects. Another regular role was as Jackie Hughes in ITV's "Echo Beach" (2008), with other appearances in episodes of "The Bill" (2009), a recurring part as a police officer in "EastEnders" (2007 & 2009), and a memorable role as make-up-artist-turned-Dalek-puppet Cassandra in "Doctor Who - Asylum of the Daleks" (2012). She is about to star in the upcoming third series of "Mr Selfridge" as a character called Elsa Simmons.
In the following pages, Naomi also discusses her involvement in three upcoming movie projects. The first of which, "Guardians of the Galaxy", is about to be released, plus memories of roles from across her career, why "Echo Beach" was so short-lived, and where she feels Ashleigh King could have ended up after departing Dream Team.