It looked like a lot of planning went into the story from all areas as well - the change in Clyde's appearance and how he slowly became less groomed, losing all of his cocky bravado I thought was excellent…
When I heard about the storyline, I decided to stop cutting my hair. That was one way to physically prepare for Clyde's psychological demise. I also researched depression and spoke at length with a close friend who was suffering from severe depression at the time. Looking back at it, mentally it took me to a pretty dark place and I learned a lot about myself in the process.
And Clyde was right about Barker (Jon Morrison) all along, with him turning into a mass murderer and everything...
Haha, I suppose he was. Jon Morrison is a top bloke and a fantastic actor.
Do you still see or are in touch with anyone from the show? I see a few of them have cropped up in your current role at Fourmost!
Yes I'm still in touch with a lot of them. Phil Brody (Jaws) has been in a couple of my short films. Clair Bretton (Director) came and worked with me on two of my films. Alex Lawler (Sexy) has helped me out a few times and he directed some football scenes in my most recent film. I try to catch up with the lads when I can. The cast and crew at Dream Team were amazing and I miss working with them. They were good times.
How about your time since Dream Team, any projects you've been proud of?
I worked hard after leaving Dream Team to learn how to make films so going to Cannes and New York Film Festivals to screen my work was really rewarding. Along the way a couple of my films have picked up awards which is an awesome bonus.
Over the past six years, you've established two successful businesses - Fourmost Films, an award-winning media production company. And Co Founder and Director of Shop, an award winning creative enterprise. Talk to us more about both.
In 2006 I made a short film called Schoolboy. That was the start of my production company Fourmost Films. As I learned more about film producing I went looking for bigger projects. Before I knew it, I was producing more than I was acting. In 2010 I set up a company called Shop in order to expand my interests into Art, Music and Events. I now also run acting and film making classes at The Actors Workshop, Nottingham. If anyone out there is interested in my recent projects or would like to see some of my short films, they should visit: www.fourmostfilms.com
Thanks to everyone for supporting HUFC all these years. I still meet Dream Team fans all over the place and it's always a pleasure chatting to them. Best wishes to you all!
Tim and Fourmost Films on Twitter
Fourmost Films on Vimeo - feauring more than 25 videos by the company
Another production Tim played feature parts in was the BBC's documentary series "Days That Shook The World", with former Dream Team director David Bartlett and featuring several of Tim's DT co-stars.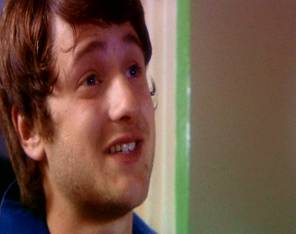 As Roy James of The Great Train Robbery in 1963
Grand Heist: TX (01/11/04)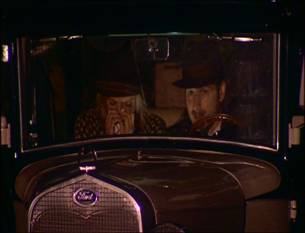 As Mr. California in Orson Welles' The War of the Worlds radio hysteria of 1938
Fact or Fiction: TX (03/11/05)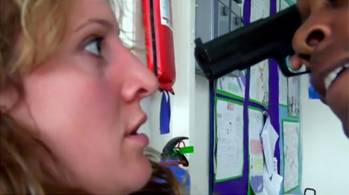 A scene from "Schoolboy" (2007), produced by Tim and directed by Clair Breton